An End To Bullying Through Peace
In a day and age where bullying seems to be heightened, due to the power of the internet and social networking, one teenage girl stood up to her bully without stooping to the same low. And her message of peace ended the abuse. Fifteen-year-old Maisie Kate Miller, from outside of Boston, had been victim to a classmate's taunts about her clothing, her boyfriend and her body. But one particular...
Ladies. Get Creative This Halloween!
Today I browsed the internet for women's Halloween costumes. Not to find something for myself, sadly. I don't usually dress up. I suffer from perfectionism, and can never seem to come up with an incredibly unique and impressive getup. I went to college at Ohio University, where tens of thousands line the streets to celebrate the most creative day of the year.  I remember seeing a young woman...
Bitchfacing by Tavi Gevinson →
A few months ago, I wrote about Tavi Gevinson, a sixteen-year-old fashion blogger and feminist who founded Rookie Mag, an online magazine for teenage girls. Since then, Gevinson has published a book, Rookie Yearbook One, a collection of articles, interviews, photo editorials, and illustrations from her first year as editor of the site.  What I love about the book (and the website) is its focus on...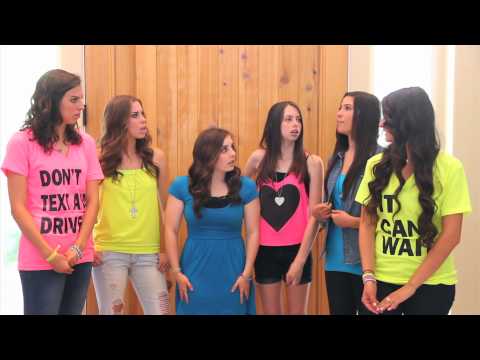 Three Wildly Motivated Young Girls Inspire the...
So many inspiring young girls have been in the news lately, proving that not all teenagers go the "wild" route. While violent and hyper-sexualized women and girls still seem to entertain the masses, in shows like Dance Moms, Real Housewives of Whatever, Mob Wives, and Jersey Shore, many are actually living meaningful lives.  Meet Elena Tsemberis, Sammi Siegel and Emma Axelrod, three high school...
Underneath the Anger
Months ago, a friend who had read my blog told me about an organization she partners with called Girls Leadership Institute. The co-founder, a woman named Rachel Simmons, works with young girls on issues I was starting to write about. When I finally got around to looking at the Institute's website, I was amazed by the work Simmons was doing (and continues to do) to empower girls. Simmons...
Sexualized at Six Years Old
A new study from the journal, Sex Roles, now shows the sexualization of girls as young as six years old. Psychologists and researchers in the past have shown women and teens who think of themselves as sexual objects. But this may be the first study of its kind to show that same line of thinking in children. The research took place among six to nine-year-old girls from the Midwest. Psychologists...
Five Things I Wish I Would Have Learned About...
As a young girl, I noticed how boys (and men) lost their temper loudly and sometimes physically. I remember scuffles in the school hallways, boys shoving each other or even "duking it out" at recess. Those fights got worse as they became older and stronger.  Girls didn't behave the same way - not most of them anyway. Many girls quietly stewed. They ignored the friend they were angry with. Or...
Seventeen Magazine Takes a Step in the Right...
About a month ago, I wrote about Julia Bluhm, a fourteen-year-old writer and ballerina, who petitioned Seventeen Magazine to stop photoshopping their models. She was tired of flipping through the pages, and not seeing anyone who resembled the girls she knew.  The petition, which quickly gained close to 100,000 signatures, eventually landed her a meeting with editor-in-chief, Ann Shoket. And...
Find Your Passion in Life, and Check out These...
I've known for a while now that if I would have channeled my energy as a young adult into something I truly loved, I would have avoided going "wild."  As a child and a teenager, I played soccer, but didn't really love it. I enjoyed being physical, but I didn't have a competitive spirit. Gymnastics and cheerleading were fun for the socializing. Writing interested me but I didn't go anywhere with...
Wildly Angry? Dig Into Your Past. Get Help.
After a few years of successfully sorting through my anger with a wonderful therapist, I finally came to realize where it all began, and why it hadn't left me. But as I was fast approaching 30 years of age, I still didn't know how to properly express myself when negative feelings arose again. "I thought expressing anger meant yelling and screaming or slamming a door," I'd said to Dr. Smith...
Julia Bluhm "Sparks" My Interest
I'm taking a pass on the bad news of the week. I couldn't spend more than a minute reading about the teen girl bullying incident in Florida that led to a choking. Or Rihanna who had a naked photo shoot for her new fragrance ad. Mentioning her again would make it seem like I'm picking on her. But she's always in the entertainment news!  Instead, I stumbled upon a fourteen-year-old blogger,...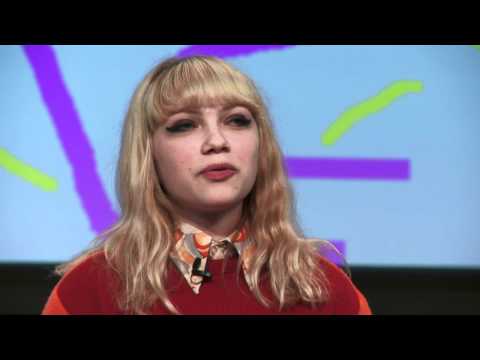 Alcohol Fueled Wildness
I read an article today written by a teenager for Represent Magazine, a platform mainly for kids in foster care. The young author - I'll call her "Heather" - spoke of losing control in a binge drinking episode that scared her "straight." The morning after, when Heather woke up in the hospital, she had no memory of what had happened, stunned at what her friends reported to her after the IV was...
HBO's New Series, Girls, Realistic or Not?
The new HBO series, Girls, has taken a beating from the media since its opening episode a few weeks ago. I watched the first show (HBO released it to YouTube if you're inclined) and while I won't likely watch it again, something about it caught my interest. The topic doesn't have to do with wild young adults - it has to do with what I think of as normal behavior in girls. That is, girls...
Rihanna's Boring Booty Shots
Even boring stories like the one I'm about to share never cease to amaze me. It's Rihanna. She went on a lavish beach vacation and upon her return - or quite possibly before she actually returned - she posted close to 100 pictures of her half naked self for the world to see. The "story" pulled at my attention seeking heart strings. I saw my former self in her, although I never took such an...
Prom Dresses - From Sophisticated to Sexy
Prom season is upon us, a time when neighbors pose their formally dressed sons and daughters next to blooming magnolia trees and thick green bushes. Photos capture glowing smiles and young love. I remember posing in my own driveway by the bright pink rhododendrons. I, too, was filled with teenage love for my date and felt a rush of excitement that we were privileged to go on this fancy and...
Hazing - One of the Most Vile Expression of Rage
A Boston University sorority, Sigma Delta Tau, has been suspended after an alleged hazing incident. On March 3rd, the campus police were called when multiple women were found wandering the streets so drunk that they needed hospital care. Reports suggest that the women were forced to drink heavily as part of a hazing ritual.  The sorority asserts that the incident was not indicative of the...
Limbaugh And The Danger Of Gossip
Okay, I'll weigh in on Rush Limbaugh. But without repeating all the same sentiments we've heard in the past week. We all know of the "slut" double standard between men and women. We all know that women take birth control for a whole host of medical reasons, many of which have nothing to do with avoiding pregnancy. And we all know that giving any credence to a shock jock only fuels his/her fire. ...
An Eleven-Year-Old Girl Fight Ends In Tragedy
A terrible tragedy struck Southern California Saturday when two eleven-year-old girls fought in an alleyway after school. One of the girls, Joanna Ramos, died a few hours later.  While the cause of death is still unclear and no arrests have been made, the sadness surrounding the loss of a child is immense.  The fight was said to be about a boy, and planned in advance. Several onlookers watched...
"Use Your Words" (Adults, Too.)
When I did my internet search for a blog topic today, I typed a number of different phrases into the search engine, to see if anything happened in the last 24 hours on topic. As it turned out, "Teenage Girl Fight" brought up quite a few headlines.  A few examples:  "Bust Teen Girl Fight College Girl Hot Blonde"  "Big Boobs Booty Shorts Teen Girls Stripping Girls Grinding Booty" "Gone...
A Lip-Synced Sexy Exorcism Performance Doesn't Win...
Last night on Facebook I promised my friends I wouldn't rant about the Grammy Awards show. Well, I am breaking my promise. Sort of. I'll keep it on the topic of this blog - the Girls Gone Wild culture as it relates to the popular music industry.   The show last night featured a mix of styles for the women, both in dress and in performance. Some went the wild route. Others did not.   Winning...
Bisexual Women? Big Deal.
It's old news (from last week). And it's not that interesting. But I thought it worthy of discussion, for just that reason. Cue drum roll and eye rolling. Up and coming twenty-year-old rapper, Azealia Banks, came out to the New York Times as bisexual. I know, shocking, right? Add that to the list of other famous women who have done the same - Rihanna, Scarlett Johansson, Lady Gaga, Anna Paquin,...
A Lesson in "Sexual Fluidity"
Think of Britney and Madonna kissing at the VMA's. Or Lindsay Lohan dating Sam What's-Her-Name. Better yet, Cynthia Nixon leaving her husband for a woman, but not coming out as gay.  Nixon claimed to Oprah, "I'm just a woman who fell in love with a woman." And she's been with her partner now for about eight years. Off hand, I can think of half a dozen "straight" women I know who have had...
Wildly Angry Girls
A week ago, Anderson Cooper followed up on a story that broke just a few months ago. In October 2011, a fourteen-year-old Chicago girl was brutally attacked by two female peers during school. Jillian Salgado was taking a biology exam when the two girls attacked her, viciously throwing her around the classroom, punching and hitting her while the teacher tried to break it up. It eventually took the...
What is 'Girls Gone Wild?'
When I came up with the name for this blog, I knew I should google "Girls Gone Wild" and find out more about the present day culture. I'd remembered stories about young women on spring break flashing their breasts for a camera. I didn't realize that was only the half of it.  Girls Gone Wild is now a full blown video series produced by the film company, Mantra Films, Inc. After clicking the link,...
Mock Turtlenecks, Baggy Jeans and...Scarves?
As I was contemplating what to write this week, the perfect news story caught my attention. Maybe you've seen it by now. Sydney Spies, an eighteen-year-old Colorado student, had her senior photo removed from the yearbook due to a violation of the school's dress code. Now, Sydney and her family are meeting with a lawyer to determine whether or not she was treated unfairly. In the photo,...
Redefining 'Wild'
My sister Allison once told me, "You're like the original girl gone wild." It was an interesting observation in light of our conversation about the past, and how my old behaviors have become so mainstream. So amplified. Thank goodness I was "wild" before the age of the Internet. I got away with a lot, not having been videotaped on my senior year spring break, or at the numerous parties where I...